System of Care Practice Review: Review Team Member Training Manual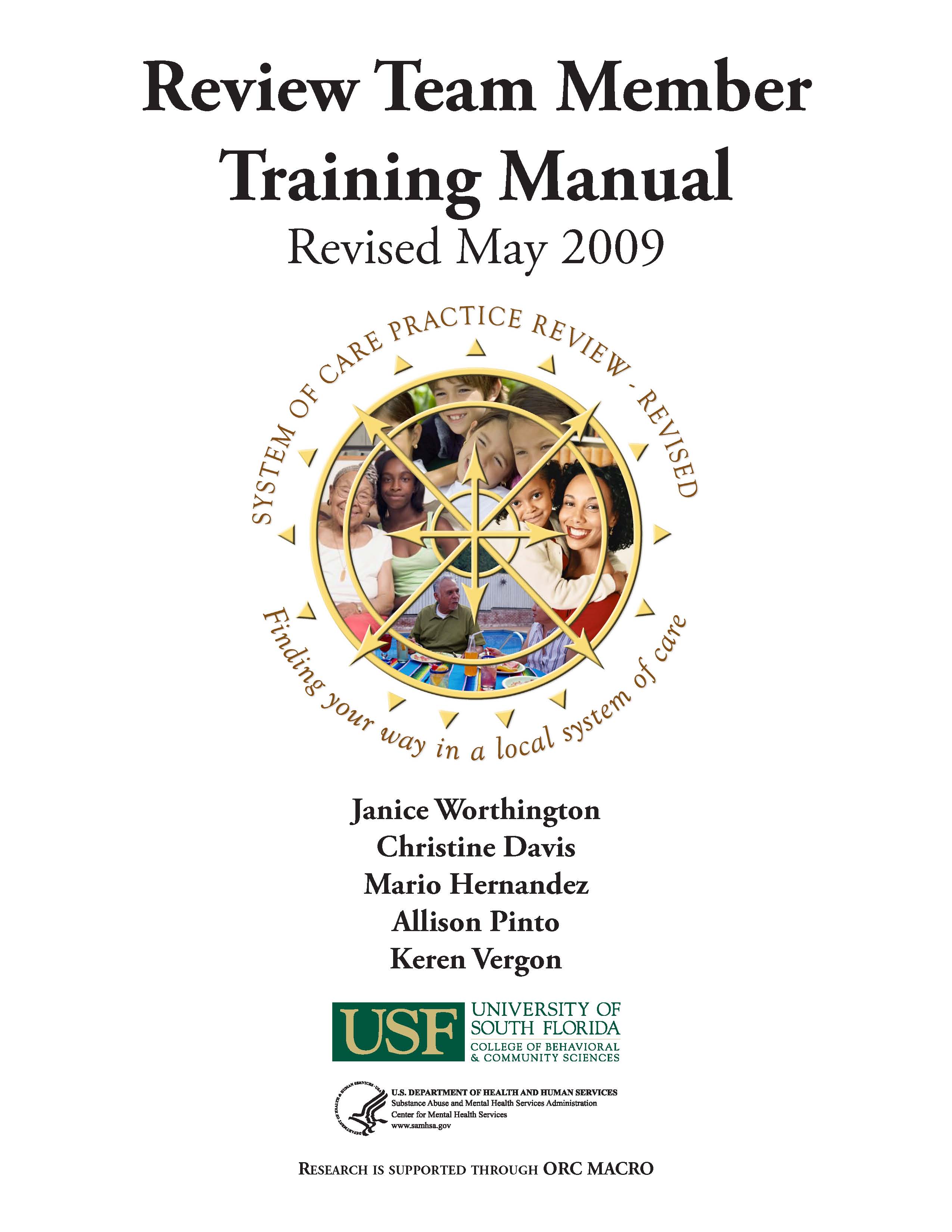 Keywords:
System of Care Practice Review, SOCPR, data collection, fidelity
Contact:
Abstract
This training manual is designed for use by individuals preparing to serve as reviewers in conducting a System of Care Practice Review (SOCPR). It serves as an introduction to the SOCPR by providing a general, conceptual, and philosophical understanding of the origin and purpose of the review. This manual also identifies and describes the various activities involved in implementing the SOCPR and guides reviewers through each step of the process toward a successful review.
Citation
Worthington, J., Davis, C., Hernandez, M., Pinto, A., & Vergon, K. (2009). System of care practice review: Review team member training manual (rev. ed.) Tampa, FL: University of South Florida, The Louis de la Parte Florida Mental Health Institute.