CFS Department Chair Dr. Mario Hernandez is Faculty Recipient of 2008 USF PRIDE Award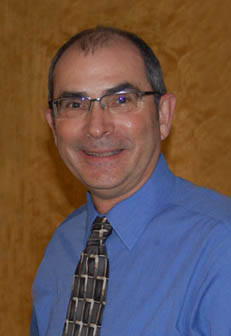 Congratulations to Professor and Department of Child and Family Studies Chair Dr. Mario Hernandez, who was selected as the faculty recipient of this year's PRIDE award for contributions made to the Lesbian, Gay, Bi-Sexual and Transgender (LGBT) community. Dr. Hernandez received his award at the Fourth Annual USF GALA Reception and Awards event held April 16 at the USF Alumni Center.

The USF LGBT Alumni Society, in coordination with the Committee on Issues of Sexual Orientation and Gender Identity (CISOGI), the USF Office of Diversity and the USF Student PRIDE Alliance, hosted the annual event. The USF Student PRIDE Alliance is a registered student organization for members of the LGBTQ communities & their allies. PRIDE provides resources, a support system, and opportunities for political activism, social events, and education for the USF community about LGBTQ issues & overcoming discrimination.
This year's speaker was Tampa Mayor (and USF alumna) Pam Iorio, who addressed the importance of creating an inclusive atmosphere in interpersonal relationships, educational systems, businesses, and social organizations.

Dr. Hernandez was nominated based on the efforts he has made during his entire career to advance an understanding of diversity. As a national expert on cultural and organizational competence, Dr. Hernandez is involved in a number of activities and initiatives aimed at promoting policies, practices, standards and research to eliminate disparities in mental health and substance abuse care for diverse populations.

"I feel honored to be recognized by this organization," said Dr. Hernandez, " and I hope to increase our department's research in children's mental health for LGBT youth and their families."
The Department of Child and Family Studies is committed to improving the well-being of individuals, children, and families within communities across the country through promoting respect, inclusion, development, achievement, mental health, and an optimum quality of life.