CFS Provides Professional Development Training on Contracts and Grants for Principal Investigators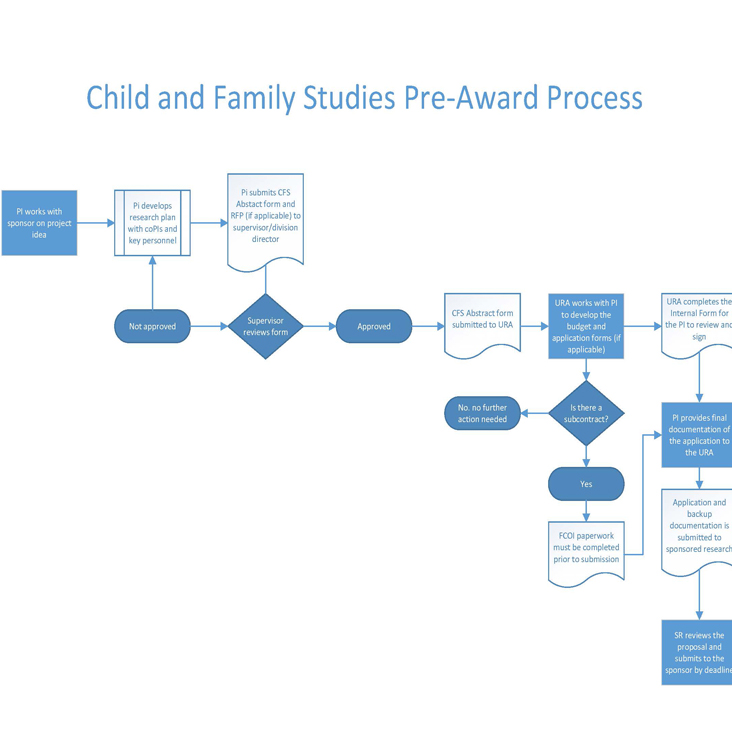 A professional development training session on contracts and grants for Principal Investigators (PI), offered by CFS Unit Research Administrator Janet Reyes, has been providing very useful information and receiving excellent reviews from faculty who have attended. 36 principal investigators and staff members have already attended the training.
"I have been doing grants and contract at USF for over 18 years," said Dr. Don Kincaid, Professor & Co-Director of the Florida Center for Inclusive Communities. "This short training would have been what I needed to initially understand how the proposal, funding, application and all of the parts of the process works. I even learned a few things as an old-timer that might help and really appreciated the resource provided to assist the PI. I am recommending that all staff and faculty that might be PIs or Co-PIs attend the training."
"Janet's grants and contracts training session is a MUST attend for anyone. The session provides a great overview of the grant/contract process, from pre-award to submission to post award and beyond," said Assistant Professor Dr. Debra Mowery. "The session provides a wealth of information about any topic grant/contract related, and Janet makes herself available to answer questions outside the session. If given the opportunity, I highly recommend attending a session whether you are new to the grant/contract process or a seasoned pro."
Of the four sessions currently scheduled, two in August are already at capacity. Sessions on September 15 and 22 still have openings. To sign up, contact Janet Reyes at janetreyes@usf.edu.
Although geared towards PIs/faculty, CFS staff and administrative staff are encouraged to attend. The session lasts approximately an hour with another half hour afterwards for Q&A.
"I encourage anyone in CFS to attend the training," added Janet. "It can really help speed things up when you are familiar with all aspects of the application process."
"This training is an excellent resource and we see it as a great support for all faculty," said CFS Department Chair Dr. Mario Hernandez. "Thanks to Janet for all the help she provides to our grant efforts."
In addition to providing these training sessions, Janet stays busy working with faculty as they submit their contracts and grant proposals. In the last few months alone, over 20 grants have been submitted, which usually is about half of the total fiscal year. The pace is expected to pick up even more, with the new addition of the USF Rightpath Research and Innovation Center which includes the addition of five new faculty members, all with extensive grant portfolios.