New Center at USF to Focus on Early Intervention as Right Path to Success for Young Children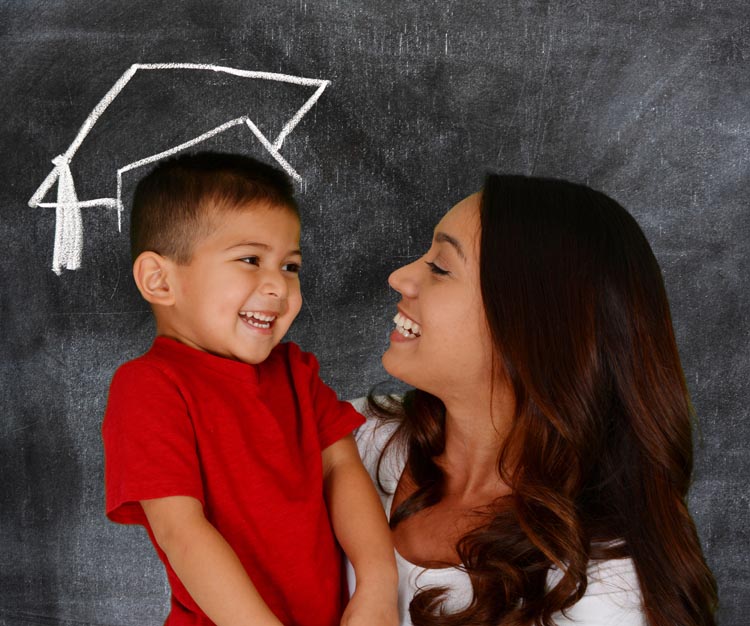 A new center has been established by the University of South Florida aimed at improving the well-being and academic success of vulnerable children in Florida, nationally and globally. The primary mission of the USF Rightpath Research and Innovation Center is to employ cutting edge research methods to develop, evaluate, and disseminate tools, strategies, and programs that elevate achievement of vulnerable children.
The Center, with a focus on prevention,will work to improve language, literacy and mathematics development in young children who are at risk of poor outcomes due to limited English language proficiency, low socioeconomic and ethnic minority backgrounds, or those who have communication, learning, behavioral or intellectual disabilities.
According to Florida KIDS COUNT:
Florida is the third largest state in terms of population and the third fastest growing state;
26% of Florida's children under age 5 live in poverty;
Of all 3 and 4 year olds in Florida, 50% are not enrolled in any public or private school setting;
Of Florida's 1,107,257 children under age 5, 30% are Hispanic and 22.5% are African American non-Hispanic; and
Where children are concerned, Florida is already a majority 'minority' state.
"These numbers reveal the rising need to find solutions for our state's vulnerable children, and the Rightpath Center at USF will be a very important resource for the state and nation as it works to find those solutions," said Dr. Mario Hernandez, Chair of the Department of Child & Family Studies (CFS), housed within the USF College of Behavioral & Community Sciences (CBCS) at USF. "We applaud USF's commitment to this important resource."
USF has committed approximately $1.75 million in recurring funds, and $750 thousand in start-up funds.
With plans to be operational by mid-August, Rightpath faculty will begin connecting with families, early interventionists, teachers, practitioners, administrators and policy makers to develop and apply proven research strategies into marketable and sustainable innovations that enrich the lives of children, families, educators and caregivers. In addition, the Center will also provide specialized mentoring and training for graduate students so that a well-prepared next generation of innovative scholars will be readily available.
"We are excited to welcome the Rightpath team," said Dr. Julianne Serovich, CBCS Dean. "Their addition to our college will be a tremendous step in keeping us focused and successful as leaders in early childhood intervention and research."
Rightpath's team, consisting of five new faculty members, have extensive expertise in the foundational roles of language, literacy and mathematics development in early childhood.
"They have previously collaborated on projects that have yielded countless assessment tools and are well-positioned to address home, school, and community assessment needs," said Dr. Hernandez. "This work is an excellent fit within our department. Our already strong research portfolio that currently consists of over $30 million in contract and grant awards will be even more strengthened by the research activity brought in by the Rightpath team. In addition, our growing academic programs will be enhanced by the mentoring and training that will be available through the Rightpath faculty."
The Rightpath faculty includes Jason Anthony, Ph.D., Maria Carlo, Ph.D., Jeffrey Williams, Ph.D., Matthew Foster, Ph.D., coming from the University of Texas/Children's Learning Institute, and Trina Spencer, Ph.D., coming from Northern Arizona University.