Letter: 2017 Children's Mental Health Awareness Day
A portion of this letter was published in the Tampa Bay Times May 1, 2017, entitled: Mental health, Early care yields dividends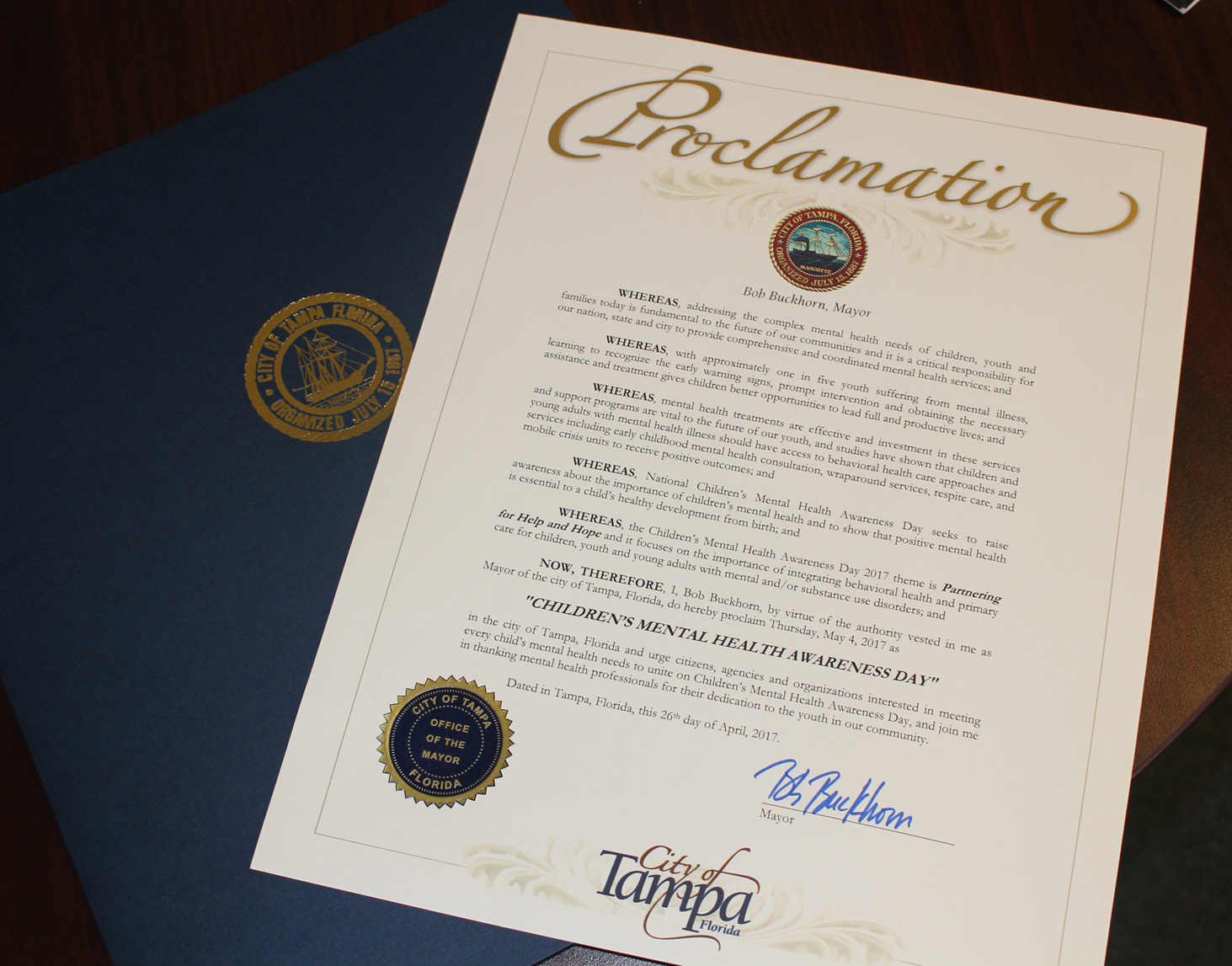 The College of Behavioral & Community Sciences at the University of South Florida applauds Mayor Bob Buckhorn for joining mayors and governors throughout the nation proclaiming Thursday, May 4th as National Children's Mental Health Awareness Day. We stand with him as he urges citizens, agencies, and organizations in Tampa to understand that addressing the complex mental health needs of children, youth, and families is fundamental to the future of our communities and it is a critical responsibility for our nation, state, and city to provide comprehensive and coordinated mental health services.
Positive mental health is essential to a child's healthy development from birth. Psychologist Anthony Biglan explained at the recent 30th Annual Research & Policy Conference on Child, Adolescent, and Young Adult Behavioral Health, hosted by the USF Department of Child & Family Studies, that there have been numerous advances regarding how to create and promote nurturing environments that foster successful development and prevent psychological and behavioral problems in children and youth. Such advances cut across multiple strategies, settings, domains, and developmental periods of childhood. For example, research has shown that high-quality early childhood programs improve health outcomes, health behaviors, and social outcomes into adulthood. In turn, taxpayers receive a high average return on investments, with savings in areas like improved educational outcomes, increased labor productivity, and a reduction in crime.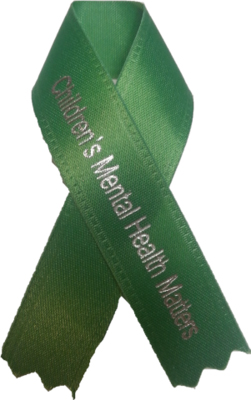 The Children's Mental Health Awareness Day 2017 theme, Partnering for Help and Hope, focuses on the importance of integrating behavioral health and primary care for children, youth, and young adults with mental and/or substance use disorders. Each year, the percentage of young people with mental, emotional, and behavioral disorders (MEB) is estimated to be between 14 and 20 percent, creating extraordinary demands on the education, child welfare, and justice systems. In Florida, we must do better in responding to those demands. The Florida Policy Institute's report, Florida's Support for Mental Health Services Falls to 50th in the Nation, reveals Florida's per capita support for mental health services ranks last among the states. In 2014, Florida provided only $36.05 per person in support of these services, less than one-third of the U.S. average of $125.90. The Florida Department of Children and Families estimates that there are 330,989 children with serious emotional disturbances and more than 1.4 million children and adults who have experienced some level of psychological distress. In addition, the 2017 Report of Mental Health America estimates that Florida has 594,000 uninsured individuals with mental health issues.
Creating healthy, productive communities requires preparing young people to arrive at adulthood with the skills, interests, assets, and health habits needed to live healthy, happy, and productive lives in caring relationships with others, as stated in a new report by the National Research Council and Institute of Medicine: Preventing Mental, Emotional and Behavioral Disorders Among Young People. The report calls on our nation's leaders, mental health research and service provision agencies, schools, primary care medical systems, community-based organizations, and child welfare and criminal justice systems to make prevention of mental, emotional, and behavioral disorders (MEB) and the promotion of mental health of young people a very high priority.
Only through the application of policies, program, and practices aimed at eliminating risks and increasing strengths will we be able to reduce the number of new cases of MEB and significantly improve the lives of young people, and therefore strengthening the future of our great state.
Mary Armstrong, PhD, Associate Professor, USF Department of Child & Family Studies and Executive Director of Louis de la Parte Florida Mental Health Institute
Mario Hernandez, PhD, Professor and Chair, USF Department of Child & Family Studies