HIPPY's Early Childhood Education Pilot Program a Success in Nigeria, West Africa!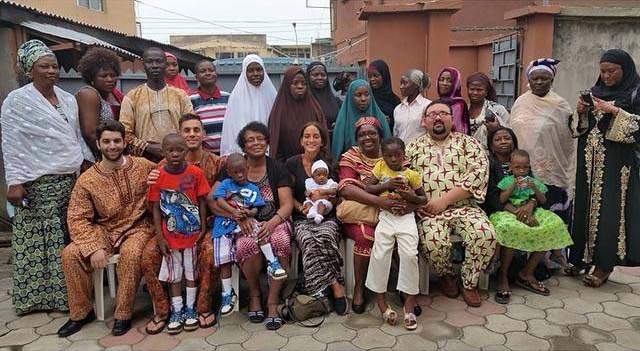 Florida HIPPY state office and Team Tembo members during first days in Lagos, Nigeria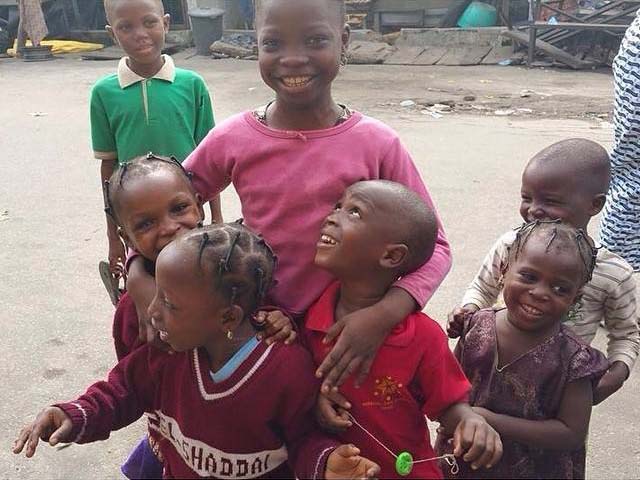 Children eager to learn!
A home visitor is working with mother and child.
During June 2015, the Florida HIPPY state office participated in a three-week pilot project in Nigeria, West Africa with students from the University of Tampa who adapted the HIPPY Age Three Curriculum into an innovative model using current technology, cell phones and text messaging. While the model provides early childhood education activities for children in the Sub-Saharan African culture, it also rewards parents and caregivers with free minutes and texts on their phone. According to the International Business Times, "cell phone ownership has recently surged in Sub-Saharan Africa, transforming communication in areas where access to electricity and paved roads is scarce. In many areas, people are more likely to own a cell phone than any other electronic device. This could be the key to economic development in the next five years."
"Adapting and digitizing the Clinton Global Initiative–endorsed education model of HIPPY International, we train local community health workers to become Home Visitors and empower them to become micro-entrepreneurs," state the University of Tampa's Team Tembo. "These home visitors market our text message-based curriculum and mobile phone partner to Caregivers. Home visitors deliver 30 weeks of high quality school readiness curriculum activities directly to caregivers who then work 15 minutes a day with their children. Working for Tembo is the first professional level job for many women employed as home visitors, highlighting the strong workforce development element of the model. Tembo maximizes human potential through education."
From the time their feet hit the ground, often saturated with water, Florida HIPPY state office members Dr. Mary, Lindsey, Ruby Joseph, and Eric Biel, and Team Tembo worked continuously piloting their program with nineteen different communities in Lagos Nigeria. The HOPE 4 AIDS/HIV International organization based in Lagos played an important role as host. Familiar with the local culture, organizations and churches, they were able to help with the recruitment of home visitors for training, as well as organizing lodging, transportation and food.
"We were able to touch so many communities within the country," said Dr. Mary Lindsey, Florida HIPPY Training & Technical Assistance Director. "Some individuals that applied for the home visitor positions took four hours just to come for the interview. Their commitment was so huge that they would take 2 buses, a taxi, and then walk the rest of the way to have a chance to be part of this new educational initiative."
"Based on the pilot study, one can conclude that delivering the HIPPY curriculum using the text messaging format does work," said Ruby Joseph, HIPPY Researcher. "This model is feasible and can be implemented with fidelity with the proper training and coaching of home visitors who should be carefully selected."
Team Tembo will present their business plan in September at the worldwide HULT competition in New York City. If they win, the UT students will be awarded one-million-dollars to help boost their business plan.
"The TEMBO pilot could serve as the impetus for HIPPY USA to consider digitalizing the paper curriculum using text messaging as a vehicle to serve more families in the United States," said Dr. Lindsey. "We have witnessed its effectiveness in Africa, and I am totally convinced that it has the potential to work in communities all around the world."
For more information: