Student Profiles: Applied Behavior Analysis Doctoral Program
By Brittany Mulligan, a senior at the University of South Florida, majoring in mass communications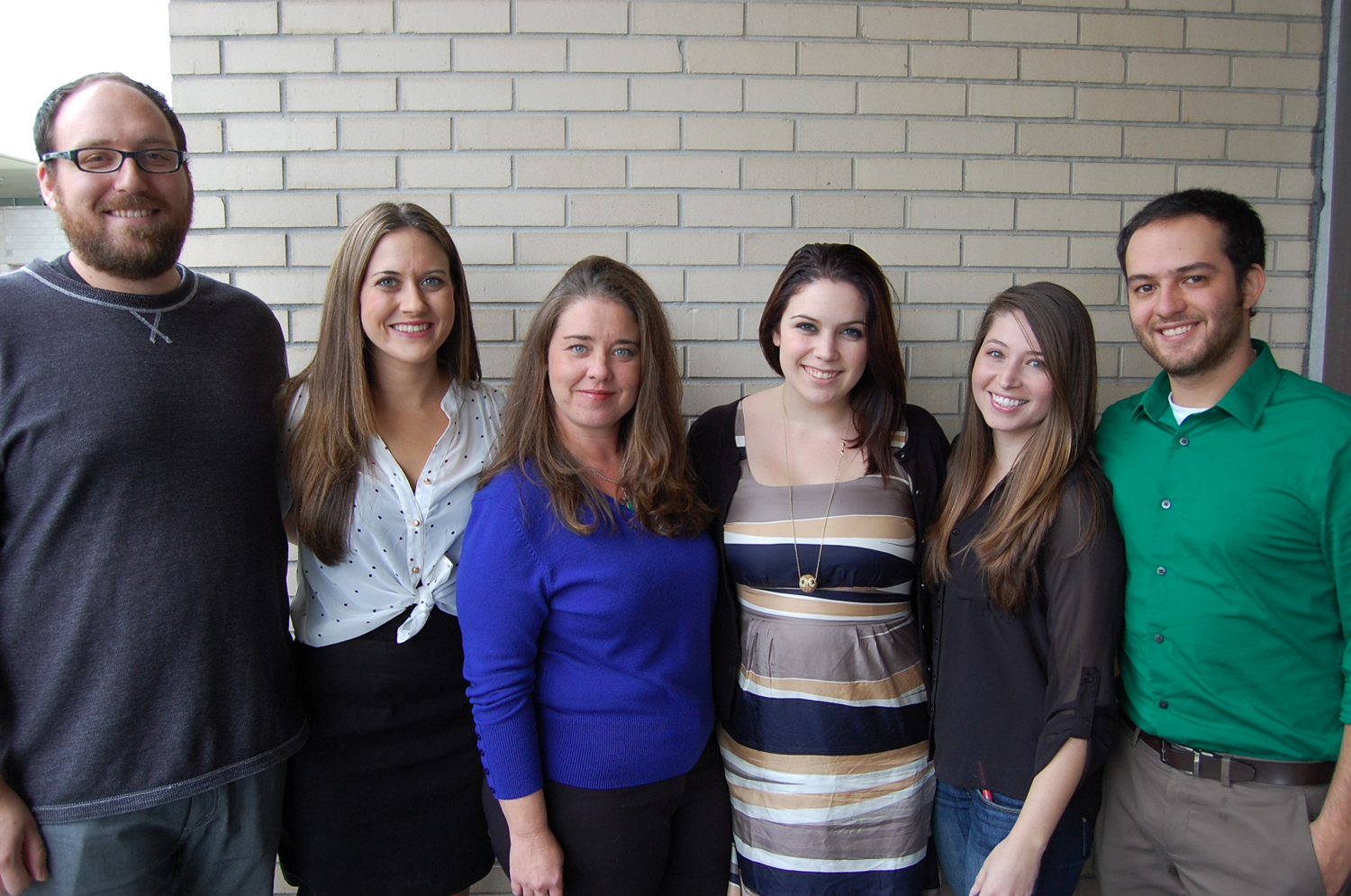 In the fall of 2013, the University of South Florida accepted six PhD students in the new Applied Behavior Analysis doctoral program in the College of Behavioral and Community Sciences. The program prepares students to be expert practitioners, effective teachers, and accomplished researchers. The program also advances the practice and science of applied behavior analysis by developing behavior analysts as they produce new knowledge through quality research.
Some admission requirements included a minimum GPA of a 3.5 in a master's program, with a master's degree in behavior analysis or a related field with strong behavior analysis content, and research experience.
After completing their master's degree, USF offered the doctoral students tuition waivers and stipends for teaching undergraduate courses.
One of the benefits of going through the PhD program at USF is that students meet the requirements to graduate in about three years rather than with the typical four or five year program. Bryon Miller, one of the PhD students, said, "In some of those programs you complete the Master's thesis as part of the program but since we've all done that we're doing the dissertation aspect of it so it's a three year program instead."
One student won an award for his thesis on children's physical activity lvels. The students have an opportunity to disseminate their research at the Association for Behavioral Analysis International conference in Chicago this May.
Below are profiles of the current PhD students and the research they have done concerning applied behavior analysis. These students have chosen USF for their doctorate degree because of the reputation the program has and the opportunity to work with an impressive faculty who are knowledgeable in the field of ABA.
(Photo above, left to right are: Bryon Miller, Lindsey Slattery, Leslie Singer, Mallory Quinn, Sindy Sanchez, and Diego Valbuena.)
---
Bryon Miller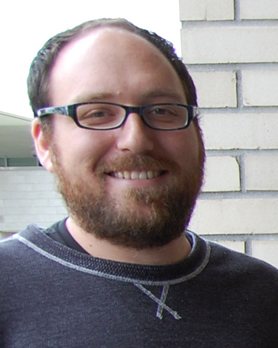 Miller completed his ABA Master's program at the University of the Pacific in Stockton, California. What drew him to USF's PhD program was the fact that USF had a separate department for behavior analysis. "They have people that do unconventional behavior analytic research so that's more of what I was looking for that wasn't autism or developmental disability emphasized," Miller said.
As part of his research in California, Miller looked at children's physical activity during recess at school. The CDC recommends that children get at least 60 minutes of moderate-to-vigorous physical activity (MVPA) every day. Miller identified what condition the kids preferred to play in. Kids were exposed to different areas of the playground, such as the jungle gym, and observed the level of MVPA in those different conditions. Then he did a choice analysis to see if the same kids chose those areas of the playground or if they chose areas that involved less activity. The information obtained from these assessments could be used to identify children who would benefit from an intervention aiming to increase their physical activity. The children choosing the low MVPA conditions showed signs for needing an intervention.
Miller's thesis won the B.F. Skinner Foundation award for student research from the California Association for Behavior Analysis (CalABA).
After graduation, Miller would like to start his own consulting company for behavior analysis.
---
Leslie Singer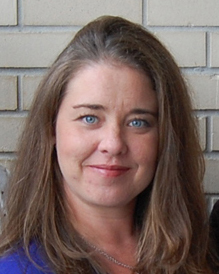 As part of her thesis, Singer worked with a first grade teacher who needed support with a group of students that were disruptive during a reading routine. She and the teacher incorporated an evidence-based instructional approach she learned in the ABA program. By handing the students a white board to respond to during the reading period, and by comparing this active responding technique with a traditional lecture, they found that disruptive behaviors fell to near zero levels. Singer was able to help the teacher improve the behavior of students in her classroom.
One of her favorite things about the doctoral program is working with Dr. Miltenberger. "He wrote the book on behavior modification," she said. "He's a very well-known man in the field and we're all privileged to work under him."
Working in a real world setting is important in the ABA field. "I'd like to have more clinical experience so we can really give back to the community in bigger doses," Singer said.
Even though she has a few years before graduation, Singer said, "I think all of us are looking to impact society at a much larger level."
---
Lindsey Slattery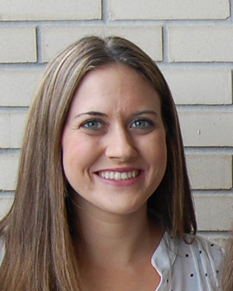 As an undergraduate student at Western Michigan, Slattery learned about USF's ABA program by PhD students and faculty that were advising her. "I probably wouldn't have gotten here if it wasn't for that direction," Slattery said. She graduated from the USF Master's program and after working with the ABA faculty, Slattery wanted to work with them again in the PhD program.
For her Master's thesis, Slattery worked with kids diagnosed with ADHD. She taught them self-management protocols to use in their homes to make sure they kept on task during various routines such as showers, homework, and just basic reading. She also worked with the parents to teach them ways to monitor that self-management program to make sure the kids were still implementing it correctly and effectively.
"The doctoral program is fun," Slattery said. "We're learning a lot of good stuff about the ABA field."
As for after graduation, Slattery said, "I think most of us are looking for a faculty position at a university so we can teach and continue to do research. I want to do that as well as try and get back into the clinical work a little bit."
---
Diego Valbuena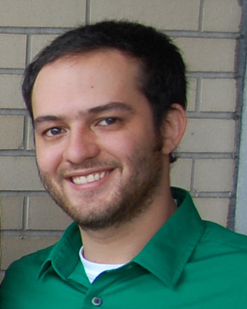 After receiving his undergraduate degree at the University of Florida, Valbuena's mentor recommended he apply to USF's Master's program. One of the things he enjoys about the program at USF is the open door policy professors have. "Most of the time I don't even schedule it, I just pop in and have a discussion on anything that's current," Valbuena said.
His research involved evaluating a website program called Fit-Bit that is used to increase physical activity and eating healthier. The first part of his thesis was evaluating the Fit-Bit tracker and scale by having individuals use it on their own. If after some time it showed not to be effective on its own, his research group added a behavioral coach. The behavioral coach set goals and tailored the program to each individual based on their performance. Valbuena said the study is still running.
Valbuena worked in verbal behavior clinics and provided home-based behavior services for children diagnosed with autism. His work included teaching them language from a behavioral perspective, reducing problem behaviors and teaching children new skills.
---
Mallory Quinn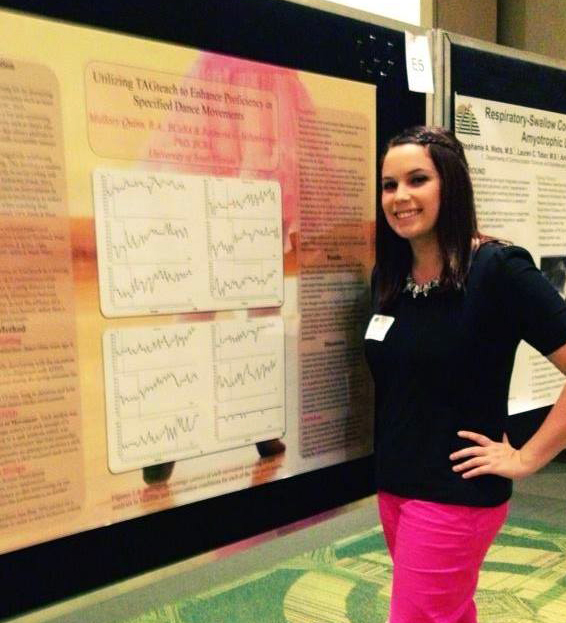 Congratulations to Mallory for being selected as one of the winners of the USF 6th Annual Graduate Student and Postdoctoral Symposium. As one of the winners, she is entitled to $500 in travel funds to present her research. She will also be recognized in front of the USF leadership at a special luncheon on April 25th, 2014.)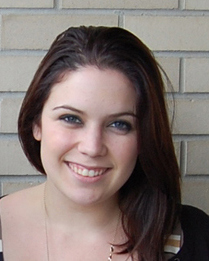 Quinn received her Bachelor's and Master's degrees at USF. The ABA PhD program was the next logical step for Quinn to stay at her alma mater. Her thesis research involved a training technology called TAGTeach to enhance dance performance for young dancers. TAGTeach is a training procedure that focuses on positive reinforcement of correct aspects of the dance movements. The dance instructor breaks down the dance movements, then "tags" each dancer's correct movements using acoustical feedback in the form of a clicker. This is different from more typical dance training methods, which focus on what the dancer is doing incorrectly. The dancers were between ages 5-9 and this technique enhanced their dance performance for 3 behaviors: a turn, kick, and a leap, respective of the level of the class they were in.
"I grew up dancing and doing musical theatre, so performing has always been a significant part of my life, and still is," Quinn said. "It's amazing that professors like Dr. Miltenberger allow us to choose the type of research we do in ABA which correlates with our own personal strengths and experiences."
One of Quinn's favorite sites to work during the Master's program was as a teaching assistant under Victoria Fogel, and having the opportunity to do additional research. She worked as a TA for all of the undergraduate minor classes in ABA during her time in the Master's program. It was an experience that taught her how to be a more effective instructor by incorporating behavior analysis principles into her teaching behavior and classroom management.
What Quinn enjoys about the program is the opportunity to learn from the new faculty members: Andrew Samaha and Sarah Bloom. They present a new perspective to the ABA program with their extensive knowledge of the experimental analysis of behavior methods. "Our education emphasis has always been so applied," Quinn said. "I think learning about these perspectives will make me a well-rounded and efficient analyst in clinical settings. Also, I like that the faculty is so open minded with what they allow us to research."
---
Sindy Sanchez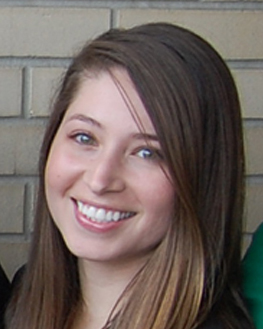 Sanchez was another PhD student who completed her Bachelor's and Master's degrees at USF. For her thesis research, Sanchez worked in an elementary school evaluating a behavior management system with fourth grade peer tutors. The students enjoyed working with their peers. One of the students Sanchez was working with was selected to be a peer tutor for a first grader because of how well his behavior improved.
As part of her clinical experience Sanchez did work with children in foster care, worked with individuals diagnosed with a wide range of disabilities (autism, intellectual disabilities, bipolar disorder, etc.) in several community agencies, worked in a clinic providing verbal behavior therapy to children with Autism and completed a one year internship with the TSBA project at a local elementary school where the thesis was conducted.
One of her goals upon completing graduation is to get hired by a university to teach and do more research.