First Cohort of Scholars in Translational Research Share Research Plans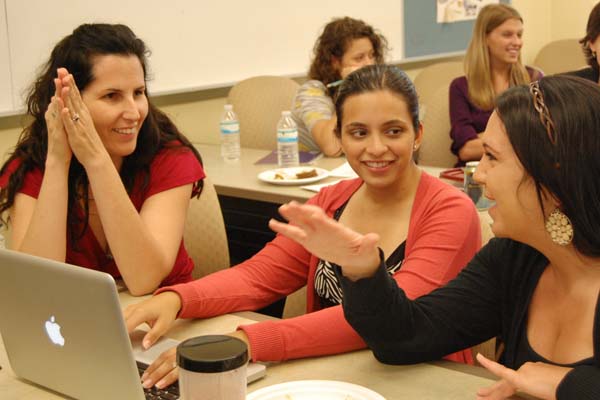 Scholars working with DACCO
visit with faculty mentor
A recent lunch-and-learn session at the USF College of Public Health brought together students, community partners, professors and academic mentors to hear from the first cohort of scholars pursuing a graduate certificate from USF's Institute for Translational Research in Adolescent Behavioral Health.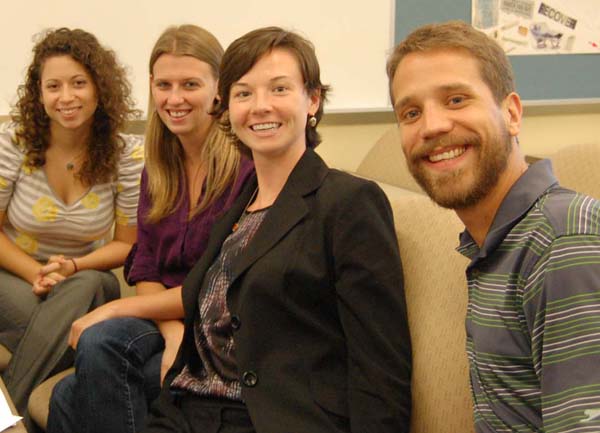 Scholars working with Baycare
The certificate program is a collaborative effort between the College of Public Health and the College of Behavioral and Community Sciences at the University of South Florida and local adolescent-serving community agencies.
The certificate provides a one-of-a-kind education and training for existing scholars pursuing masters and doctoral degrees in areas that enhance human health and well-being. With a focus on adolescence, students gain knowledge on the latest science of alcohol and drug abuse prevention, intervention and sustainability, with an added emphasis on translational issues of evidence-based practices (EBPs). Several scholars wanting to gain a greater understanding of translational research are also selected from community agencies.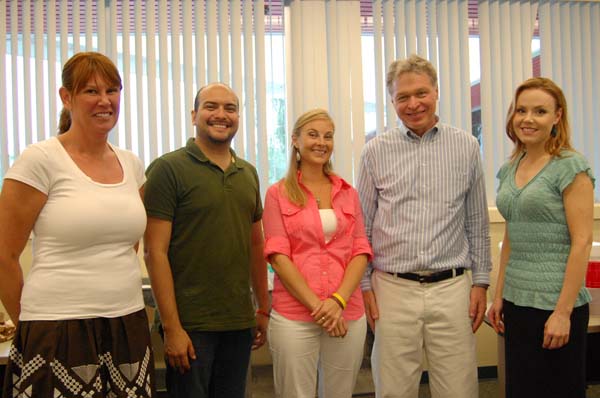 Hillsborough County School District
Social Work Team
Fifteen Scholars are currently enrolled in the Institute, including three-community agency Scholars and 12 Scholars in graduate programs. This summer, the scholars are partnering with mentoring teams to develop and conduct service learning translational research projects. The recent lunch and learn session provided an opportunity for teams to profile the projects they have selected, which are:
Research Focus: Improving parental engagement in programs that address drug and alcohol abuse among adolescents.
Partnering Agency: DACCO
The Institute is led by Julie Baldwin, PhD, principal investigator; Bruce Lubotsky Levin, DrPH, FABHM, co-investigator; Tom Massey, PhD, co-investigator; and, Donna Burton, project director.