Open House Celebrates Mission of CARD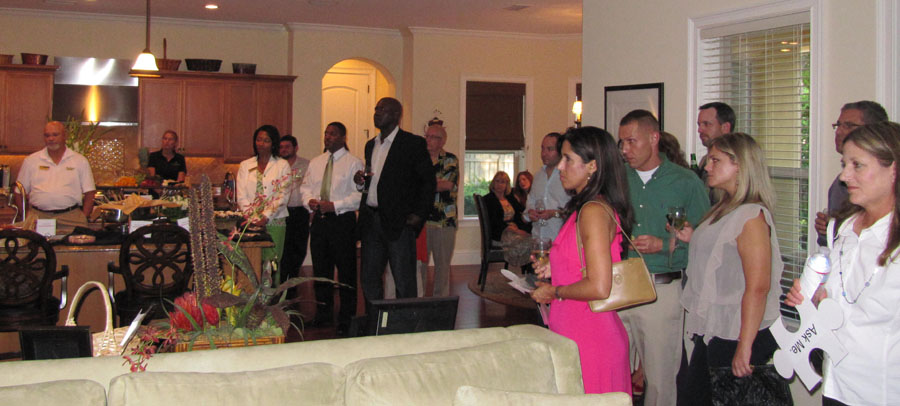 The Development Leadership Council (DLC) of the Center for Autism and Related Disabilities at USF (CARD-USF) hosted an Open House at the south Tampa home of Christine Howard and Steven Bernstein. Steve is co-chair of the DLC along with Kay Jefferson.
As parents of a child with autism, both Steve and Kay know the value and importance of the availability of resources and support from CARD. The DLC is committed to supporting CARD's Autism Services Fund at the USF Foundation through private gifts and fundraising events. The Open House was designed to share the group's mission with interested community friends and colleagues.
Dr. Karen Berkman, Executive Director of CARD, shared with guests information about CARD and provided an overview of the services and resources available. Additional staff from CARD also attended the Open House and networked with the attendees who were eager to learn more about CARD and how they could partner with the Development Leadership Council.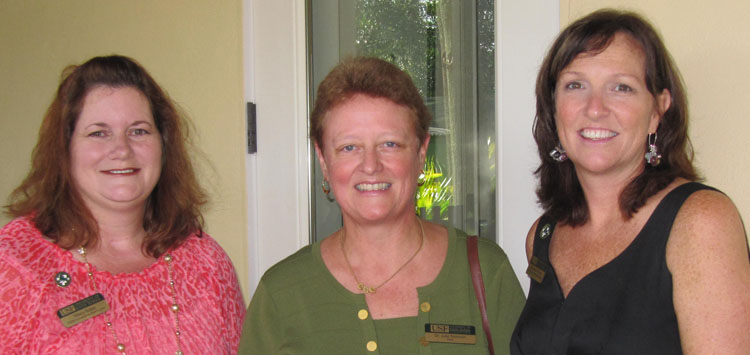 CBCS Dean, Julie Serovich, and CFS Chair, Mario Hernandez were on hand to show their support and meet current and potential community partners. For more information on CARD's fundraising opportunities or to learn about the DLC, please contact Christine Rover at crover@usf.edu or visit our website to learn how individuals or businesses can become engaged with CARD's mission to continue to provide autism services, resources and training to our community at no charge.

Photos:
Guests listening to CARD's Executive Director, Karen Berkman
Tiffany Sotelo, Chair, CARD Constituency Board, CBCS Dean, Julie Serovich, Christine Rover, CARD Staff