CARD Receives Bright House Networks Airtime Grant
Join CARD-USF for the
2010 Autism Health & Wellness Symposium
Saturday March 27, 2010
12-4pm
C.W. Young Joint Military Leadership Center
12303 Maple Drive Tampa, FL 33612
USF Tampa Campus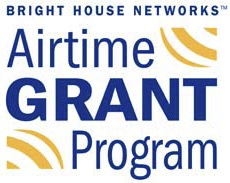 The Bright House Networks Airtime Grant Program has awarded the USF Center for Autism and Related Disabilities (CARD) promotional airtime for the second quarter of 2010. The Airtime Grant Program provides $1 million in promotional airtime each year to local 501(c)(3) non-profit organizations in the seven counties served by the Tampa Bay Division.
Grants, ranging in value from $5,000 up to $25,000, are awarded to organizations to promote general awareness about their programs or to promote a special event. Messages can be aired on more than 40 popular cable networks including A & E, CNN, VH1 and Lifetime.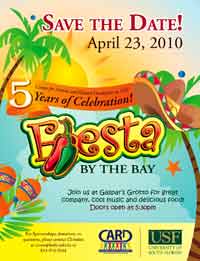 CARD plans to use the airtime to promote their free services, help raise awareness for autism within the community during Autism Awareness Month in April, and promote their major fundraiser, Fiesta By The Bay, held this year on April 23rd at Gaspar's Grotto in Ybor City from 5:30 - 9:00 pm.
CARD serves children and adults of all levels of intellectual functioning who have autism spectrum disorder or related disabilities. Additionally, CARD provides instruction and coaching to families and professionals through a training and assistance model. For additional information, visit http://card-usf.fmhi.usf.edu.
The Department of Child and Family Studies (CFS) at the USF College of Behavioral & Community Sciences is committed to improving the well-being of individuals, children, and families within communities across the country through promoting respect, inclusion, development, achievement, mental health, and an optimum quality of life.