Dr. Ray Miltenberger Receives CBCS Outstanding Graduate Faculty Mentor Award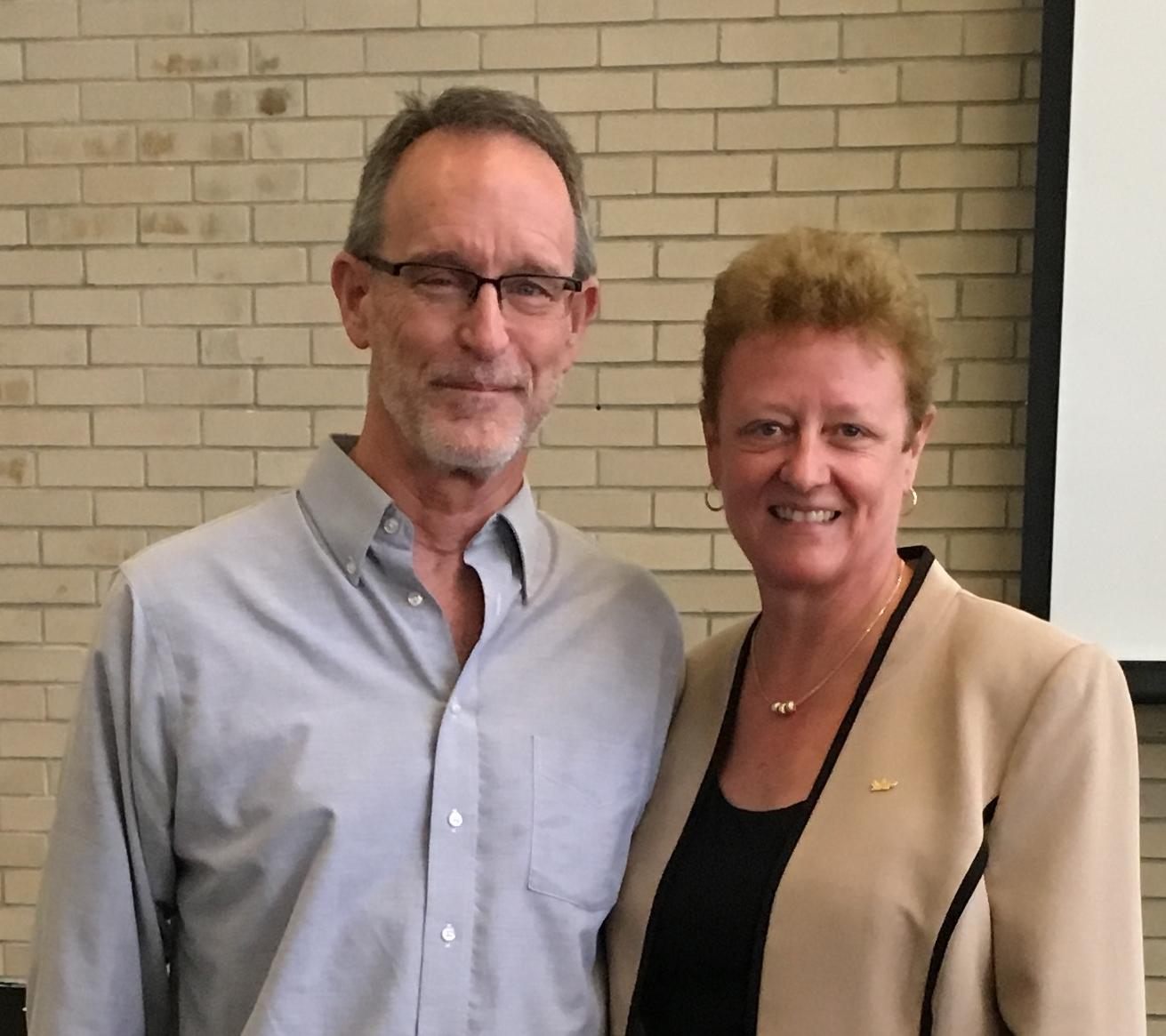 Congratulations to Dr. Ray Miltenberger for receiving the College of Behavioral & Community Sciences (CBCS) Outstanding Graduate Faculty Mentor Award. This award recognizes faculty who demonstrate the highest level of quality in the mentoring of graduate students in teaching, research, and service.
Dr. Miltenberger has mentored 50 master's students to graduation since the inception of the ABA master's program in 2006. In addition, he is mentoring four doctoral students in the ABA doctoral program that started just three years ago.
"Dr. Miltenberger has a special combination of personal characteristics including strong ethics, a vision, and caring that make him very successful as a mentor," said Dr. Mario Hernandez, Chair of the Department of Child & Family Studies within the USF College of Behavioral & Community Sciences. "His students describe him as friendly, humble, and warm."
One student captured Dr. Miltenberger's impact on her life, stating "he encouraged and guided me to make decisions regarding clinical applications and research, instead of simply telling me how to do it. He provided effective training when necessary, took the time to explain and re-explain theories, research studies, and procedures, and gave constructive feedback to shape successful decision-making. This manner of supervision was extremely effective at building skills and confidence, and now I follow this same model when I supervise students toward their certifications."
Another student described Dr. Miltenberger's success as a mentor by stating, "Working with Dr. Miltenberger in our field is the equivalent to winning the lottery. He taught me how to be a researcher, a professor, a better clinician, and a better professional."
Dr. Miltenberger elevates the productivity and success of the students he mentors, as well as all students in the ABA program he directs. One of his students stated that, "Dr. Miltenberger always inspires me to go above and beyond with all my work and put all my energy into my research projects."
This is evidenced by the number of master's students graduating on time. Since 2008 (the first year that students graduated from the ABA program), students have graduated in an average time of 2.3 years. This has resulted in 164 students graduating from 2008 through 2016, and every student who graduated with a master's degree mentored by Dr. Miltenberger is employed as a Board Certified Behavior Analyst or enrolled in a doctoral program.
The number of students publishing the results of their research is further evidence of Dr. Miltenberger's mentoring success. Since 2008, USF ABA students working with Dr. Miltenberger have published 40 journal articles and chapters (including 27 published theses), and submitted 9 papers for publication in important peer-reviewed journals. Since 2008, ABA students working with Dr. Miltenberger have made 112 presentations at national and state conferences associated with ABA.
"Dr. Miltenberger is also a superb leader for his ABA program and its associated faculty. He is highly regarded by his colleagues. His ability to serve as a role model to junior faculty extends his approach to mentoring by influencing others to behave in the same manner," said Dr. Hernandez. "I congratulate him on this well-deserved award."
(Photo above: Dr. Ray Miltenberger is presented with CBCS Outstanding Graduate Faculty Mentor Award by CBCS Dean Dr. Julianne Serovich.)