St. Petersburg College, Clearwater Campus Opens The Learning Academy for Students with Autism Spectrum Disorders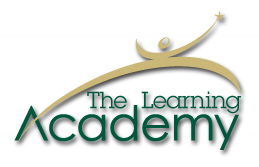 Beginning August 2017, families on both sides of Tampa Bay will have access to a customized learning program offered at USF that assists in preparing young adults diagnosed with Autism Spectrum Disorder (ASD) for employment. The Learning Academy (TLA), now in its 9th year at the USF Tampa campus, has expanded to St. Petersburg College, Clearwater campus.
TLA is designed for individuals between the ages of 18-25 who have completed high school and have a clear desire to work or attend college. It provides the opportunity for self-discovery and career exploration through real-life experiences such as internships and peer mentoring.
"This discovery process is meant to identify personal traits, likes and dislikes, values, etc. that are important in finding a job or career that is a good fit for the individual," said Dr. Karen Berkman, Executive Director of The Learning Academy and the Center for Autism and Related Disabilities at USF.
The 30-week program curriculum includes a variety of topics related to gaining and maintaining successful employment. Classwork includes group discussion, self-assessments, role-playing, career research, team-building activities, and many opportunities for self-reflection. The second semester of the program offers students what they need to know to be successful, expanding on life skills as it relates to adult living. Throughout the entire 30 week program, USF student mentors are paired with each Learning Academy student to assist with relationship building, generalizing skills to new settings and people, and gaining familiarity with campus resources.
"Many of our students who have graduated from the Tampa campus program have gone on to attend USF. I see them all around campus, participating in student activities, forming friendships and maintaining connections with their peer mentors."
Over 90 students have graduated from the Tampa campus and have a high success rate of finding the right fit for where they want to be in life.
"It is extremely rewarding to see the positive results and I am certain the St. Petersburg College, Clearwater campus will be just as successful in serving students with ASD," added Dr. Berkman.
The new program located at St. Petersburg College, Clearwater campus still has several openings available for Fall 2017. TLA is an approved vendor of the Florida Department of Vocational Rehabilitation and they may fund tuition for participation in the program.
For additional information, view video below or visit:http://learningacademy.fmhi.usf.edu/