City of Tampa Partners with CARD USF on Autism Friendly Tampa Initiative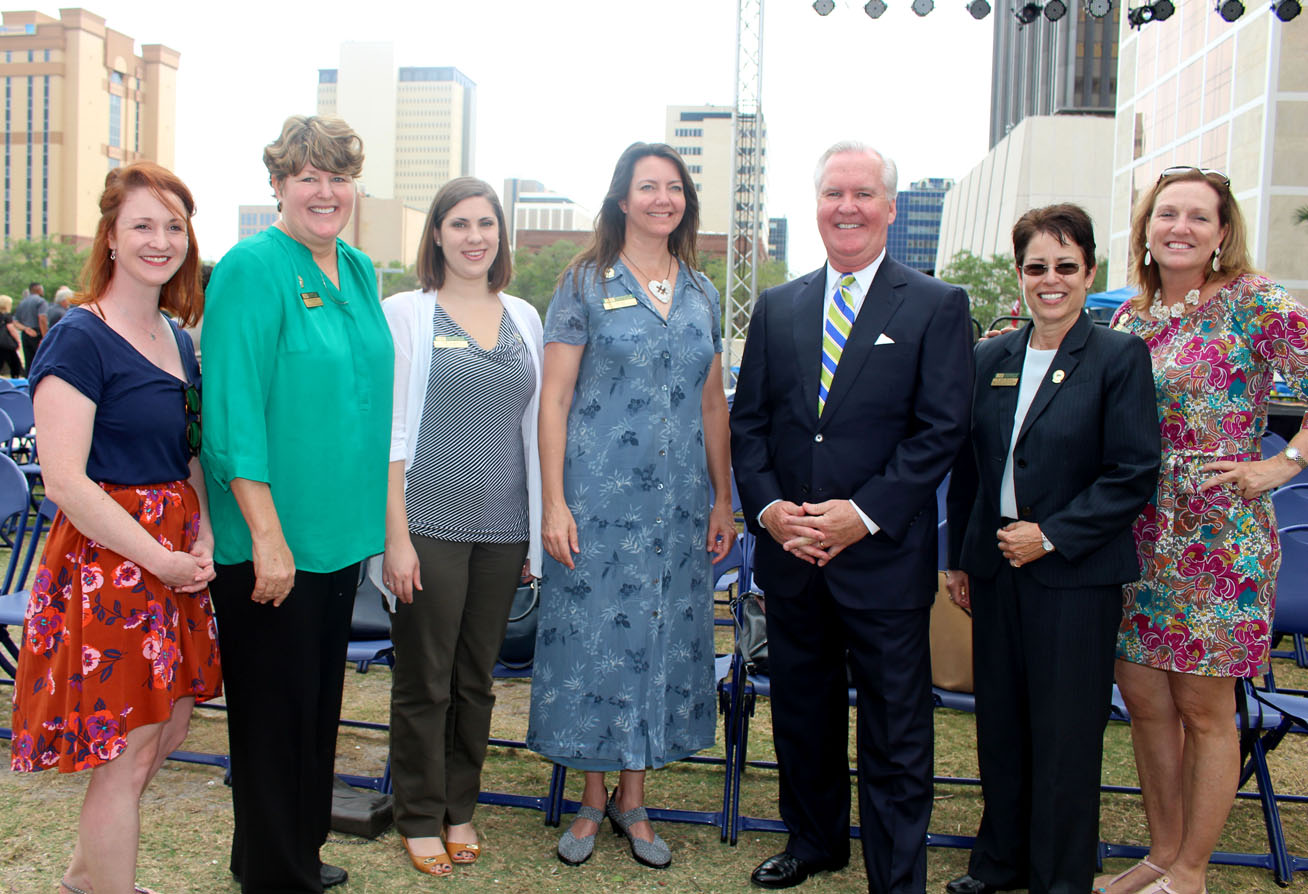 Members of CARD-USF were recognized during Mayor Bob Buckhorn's annual State of the City speech on April 4th, as he announced Autism Friendly Tampa, an initiative that is spearheaded by Mayor Buckhorn in collaboration with the Center for Autism and Related Disabilities at USF (CARD_USF) in an effort to make Tampa one of America's most inclusive cities.
"As Mayor," said Bob Buckhorn, "I am committed to making our public spaces, city facilities, parks, and programs more friendly for those touched by autism and related disabilities."
For the past seven years, CARD-USF has worked with bay area businesses, hospitals and other organizations to help them build a more welcoming environment that better accommodates guests and customers with autism spectrum disorders (ASD). This includes basic awareness training in ASD and other developmental disabilities for staff and management.
As part of CARD-USF's work with the City of Tampa, they will train city staff, starting with police, fire rescue, and parks and recreation personnel.
"The CARD-USF team is very excited to partner with the Mayor's office on making his vision for an autism friendly city a reality for our citizens and visitors," said Dr. Karen Berkman, CARD-USF Executive Director. "This announcement has generated a great deal of optimism and hope in the autism community".
For additional information about CARD-USF's Autism Friendly Business Initiative, view the CARD-USF brochure.
Read news items related to Mayor Bob Buckhorn's announcement.
Bob Buckhorn unveils 'Autism Friendly Tampa' initiative in state of the city speech
Tampa Bay Times | April 4, 2017

Bob Buckhorn looks forward (and back) in 2017 State of the City address
SaintPetersBlog | April 4, 2017
Mayor Buckhorn working to make Tampa autism-friendly city
WFLA | April 4, 2017

(Photo above, left to right: CARD-USF members with Mayor Bob Buckhorn are Liz Burke, Mindy Stevens, Katy Langevin, Lee Daly, Dr. Karen Berkman and Christine Rover.)