Dr. Elizabeth Perkins Co-authors 6th Edition Text on Physical Change and Aging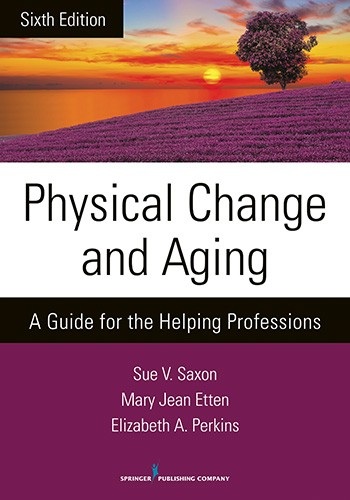 This latest edition of Physical Change and Aging, Sixth Edition: A Guide for the Helping Profession has been thoroughly updated to present new research findings that differentiate "normal" aging from actual pathology. It provides new data and guidelines on risk factors, nutrition, preventive measures, interventions, and commonly prescribed medications, and includes expanded treatment of complementary and alternative therapies. The book emphasizes the positive aspects of aging and demonstrates how the elderly population can gain greater personal control, through lifestyle changes and preventative health strategies, toward the goal of optimal aging.
The text is authored by three CBCS faculty, Sue Saxon, PhD, USF Professor Emeritus, Mary Jean Etten, EdD, FT, ARNP, School of Aging Studies, and Elizabeth Perkins, PhD, RNMH, FAAIDD, Department of Child & Family Studies.