CFS's Continued State Funding Allows Larger Impact on Florida's Children and Adolescents in Need
The Department of Child & Family Studies continues it's large impact on Florida's growing number of children and adolescents in need of behavioral or developmental support services. In the past few years, several centers housed within CFS have seen increased funding to meet the rising needs in homes, schools and communities.
The Center for Autism & Related Disabilities at USF (CARD-USF)

CARD-USF provides information and consultation to individuals diagnosed with autism spectrum disorders and related disabilities, as well as their families, professionals who work with them, and businesses who serve them. Currently serving a 14 county region and over 4,000 clients, CARD-USF has applied for and received funding consecutively for 21 years from the Florida Department of Education. Funding increases in 2013 and 2014 have allowed CARD-USF to expand services through online training, bilingual communication, creation of a field application for more efficient record keeping, as well as enhanced professional training days with nationally known speakers.
"Families and professionals need current information, research findings and resources on autism spectrum disorder and effective practices that improve quality of life." said Dr. Karen Berkman, Executive Director of CARD-USF. "Having served Florida communities for more than 21 years and working with individuals as they have grown into adulthood, we can definitely confirm that longstanding CARD constituents are able to succeed as productive citizens of Florida who can join the work force, enter higher education, and live independently."
Home Instruction for Parents of Preschool Youngsters (HIPPY)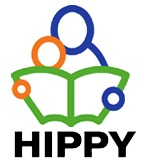 The Florida Legislature revealed their commitment to providing a quality education for every child in the 2014-2015 state budget by providing education funds that have exceeded any previous year. Funds almost tripled for the Home Instruction for Parents of Preschool Youngsters (HIPPY) Training & Technical Assistance Center at USF, which provides technical assistance, training and evaluation services to HIPPY programs throughout the state aimed at strengthening communities and families by empowering parents to actively prepare their children for success in school.
Funds ($2,500,000) from the Child Care and Development Block Trust Fund was provided to the HIPPY program to deliver high quality school readiness curriculum directly to parents so they may strengthen the cognitive and early literacy skills of at risk children. The increase in funds will allow HIPPY to work with Early Learning Coalitions to identify participant families based on poverty, parent's limited education, and willingness to participate in all aspects of the HIPPY program.
"HIPPY was developed specifically for parents who may face various barriers such as limited education, poverty, language or isolation," said Dr. Mary Lindsey, Director of the Florida HIPPY Training and Technical Assistance Center. "The HIPPY model is a well-tested approach that has resulted in notable outcomes. Many of the children who were supported by HIPPY long ago are now graduated from college, some with the highest honors, and leading productive lives."
Coalitions interested in this opportunity to refer children ages three and four to their local HIPPY program can contact Dr Mary Lindsey at 813-957-1046. View map of current and expanded HIPPY sites. For additional information, visit the Center websites at the links listed above.
Interdisciplinary Center for Evaluation and Intervention (ICEI)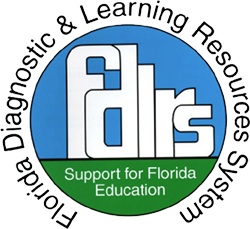 ICEI, a Florida Diagnostic and Learning Resources System (FDLRS)program serves school-aged children between the ages of 3 and 22 who have complex learning, behavioral, medical and socio-emotional problems as well as their families and teachers. The program is a unique resource, providing comprehensive evaluation, consultation, and intervention services, parent education and support services and professional development for families, educators and community agencies.
"The purpose of ICEI evaluations and interventions is to improve student outcomes in schools," said Dr. Rose Iovannone, Director of ICEI at USF. "In addition, ICEI offers in-school coaching support to teachers to implement recommended strategies and interventions."
During fiscal year 2013, specific services provided by ICEI supported 287 children, 122 parents and 9 school districts. In addition, ICEI provided practicum placements and rotations for graduate and undergraduate students from multiple disciplines including applied behavior analysis, clinical psychology, communication sciences, psychiatry, school psychology, and special education.