CARD-USF Selected as Brickmania™ Event Charity of Choice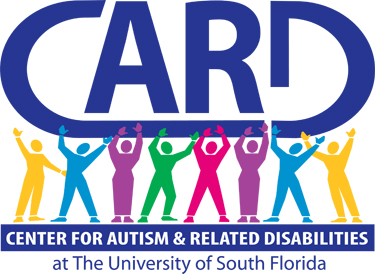 Brickmania™, a unique community-wide event designed to spark the interest in STEM (Science, Technology, Engineering, and Math) activities for students in kindergarten through eighth grade, has announced that the Center for Autism and Related Disabilities at the University of South Florida (CARD-USF) will be the event's community charity of choice.

Brickmania™ will be held on Saturday, March 22, 2014 at Carrollwood Day School.

Exhibitors including Microsoft, USF Center for Assistive, Rehabilitation and Robotics Technology (CARRT), USF Robot Perception and Action Lab (RPAL), USF Marine Science, and Florida Farm Bureau will introduce students to a variety of STEM career possibilities while showing such innovations as a robotic arm, computer simulation, and a marine rover.

The event also includes a LEGO® Contest divided into three age divisions, each with their own theme. The cost is $5 per family to attend or $15.00 per LEGO registration (which includes the $5 family entry fee).

Proceeds from the event will benefit the Carrollwood Day School academic program, as well as their charity of choice - CARD-USF, a local comprehensive outreach and support program serving people with autism and related disabilities, their families, and the professionals who work with them. All CARD-USF services are provided free of charge to participants in 14 area counties.

For more information on Brickmania, visit their Facebook page at Brickmania Tampa Bay, or website at budurl.com/brickmania.