HIPPY Recognizes Senator Nan Rich's Years of Service to Florida's Families and Children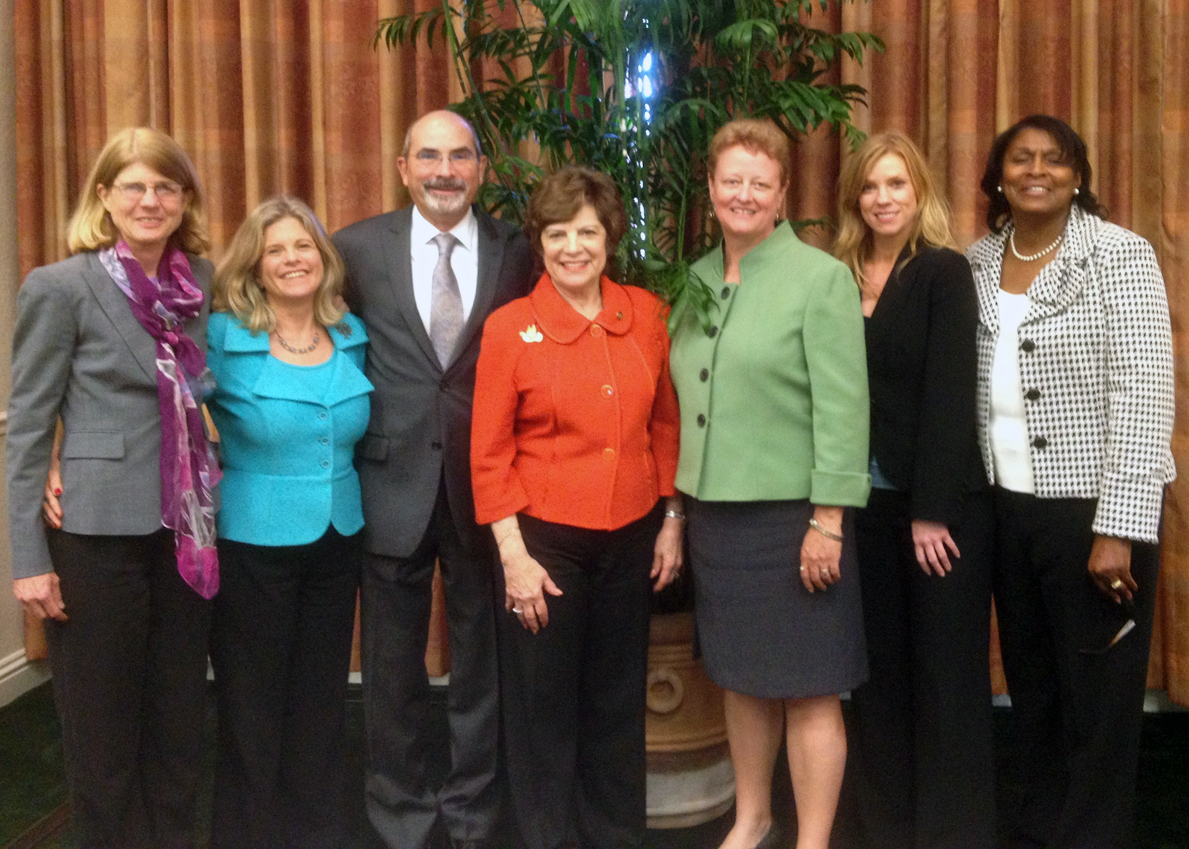 The Florida 2013 Home Instruction for Parents of Preschool Youngsters (HIPPY) two-day statewide conference was held in Tampa January 24-25, and hosted by the University of South Florida, the Florida HIPPY State Office, and R' Club Child Care, Inc.

The conference is designed to train HIPPY Home Visitors on how children's social emotional competency and knowledge of parenting and child development may impact the relationship between parents and their children.
HIPPY is a home-based two or three year early intervention program that helps parents create experiences for their children that lay the foundation for success in school and later life. Designed specifically for those parents who may not feel confident in their own abilities to teach their children, HIPPY empowers parents as primary educators of their children in the home and fosters parent involvement in school and community life to maximize the chances of successful early school experiences.

A special part of the 2013 conference was a tribute given to Senator Nan Rich for her dedicated service to families and children in Florida. Senator Rich is widely recognized as one of Florida's leading champions of children's and social justice issues. She served on numerous Senate committees including Health and Human Services Appropriations, Vice Chair; Children, Families, and Elder Affairs, Vice Chair; Regulated Industries; Reapportionment; Environmental Preservation and Conservation; and the Joint Legislative Budget Committee. She also served on the Children & Youth Cabinet, whose mission is to ensure that public policy relating to children and youth promotes collaboration among agencies and delivers services in a holistic manner. Senator Rich was also the founding President for the Home Instruction Program for Parents of Preschool Youngsters (HIPPY-USA) Board of Trustees, and Chair of the Florida HIPPY State Advisory Committee.

HIPPY graduate Lakesia Wimberly was also a special focus of the conference. She enrolled in the HIPPY program in 1992 and graduated in 2012 as Magna Cum Laude from Florida A&M University.
"HIPPY Coordinators and Home Visitors stated that this year's staff development conference was the most informative and interesting event that they have ever attended," said Dr. Mary Lindsey, Director of the Florida HIPPY Training and Technical Assistance Center. "We were all excited about the opportunity to spend time with our honoree, the Honorable Senator Nan Rich, HIPPY Directors, USF Officials, HIPPY Supporters, HIPPY Parents and Children. We witnessed the impact of HIPPY on children and this served as a reminder that we must continue to work even harder to provide quality services to children and families in Florida."
For additional information, visit the HIPPY website.
(Photo left to right: Lia Lent, HIPPY USA Executive Director; Dr. Miriam Westheimer, Director, HIPPY International; Dr. Mario Hernandez, Professor and Chair, USF Department of Child & Family Studies; Senator Nan Rich; Dr. Julianne Serovich, Dean/USF College of Behavioral & Community Sciences; Dr. Kirsten Ellingsen, Director of the HIPPY USA National Research Center at USF, and Dr. Mary Lindsey, Director of the Florida HIPPY Training and Technical Assistance Center.)