Textbook Authored by CBCS Faculty Published into Chinese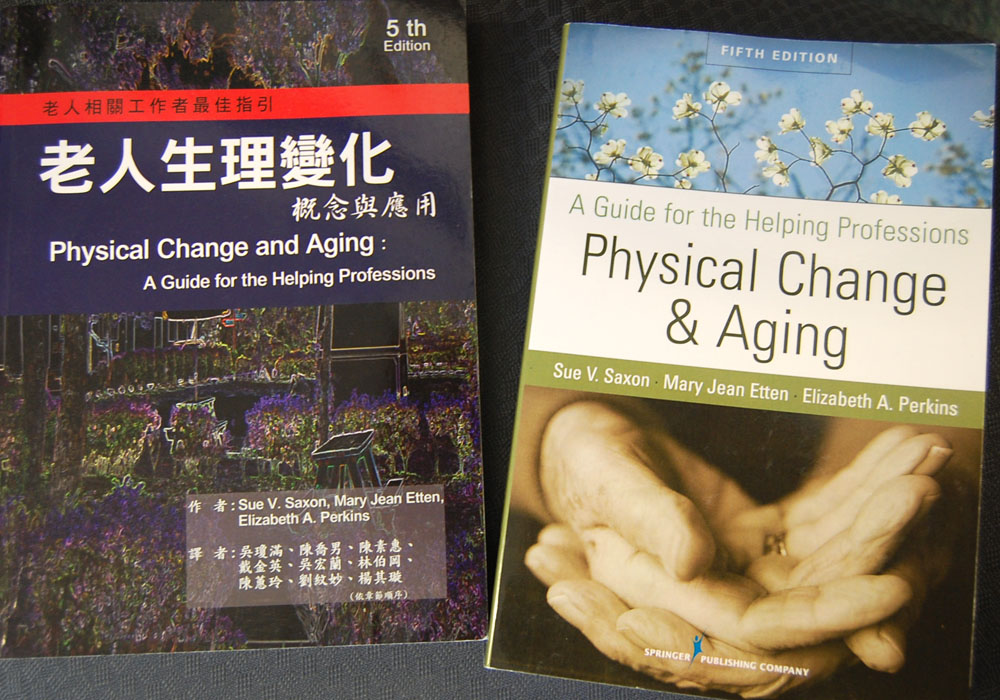 A textbook authored by CBCS faculty has been translated and published into Chinese. Physical Change and Aging: A Guide for the Helping Professions, Fifth Edition was authored by Sue V. Saxon, PhD, Professor Emeritus in the School of Aging Studies, Mary Jean Etten, Ed.D, adjunct faculty in the School of Aging Studies, and Elizabeth Perkins Ph.D, RNMH, Research Assistant Professor in the Department of Child & Family Studies.
This book serves as an authoritative textbook and guide to the physical changes and common pathologies associated with the aging process, with special emphasis on the psychological and social implications of these changes in the lives of older adults.
Doody's, a notable health textbook review service, described the book as having "...been honed into an elegant compendium. This outstanding work should be widely read -- it is perhaps the best example of an integrative approach to gerontology."