Joey's Voice Speaks Loudly for Autism and CARD-USF at High Heel Hike Fundraiser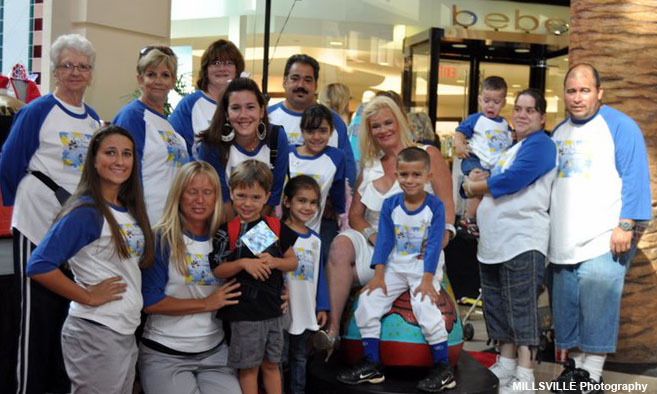 In Tiffany Sotelo Words:
When we found out about the High Heel Hike benefiting those affected by Autism we knew we needed to join in. Although our family is active in the community we have never been on the fund raising side and had concerns about our ability to get people involved. Our fears were short lived as we realized that all we needed was a voice, hence "Joey's Voice" was born.
It's amazing how many wonderful people stepped up for Joey and added a personal touch by including all of his favorites! His love of counting came in handy when his school, Lake Magdalene, allowed us to participate in their spring festival and class project that included "Change for a Change". From there we gave out the "Scoop on Autism" and traded ice cream for donations at CARD's Fiesta by the Bay. To top things off, a dear friend's daughter, Marissa, held a neighborhood bake sale raising another $230!
In all, Team Joey's Voice raised $2649.35! Even with a few scheduling conflicts, we still had a group of about 25 who came out to show their support and walk with us at Westshore Plaza. A great big thank you to Jules Burt for being so encouraging, Christine Rover, the entire CARD-USF staff and Janet Smith with Easter Seals for being so kind, supportive and genuinely caring towards Joey and his needs. Our Prince is now a superstar! He has truly come out of his shell and it is due to the fabulous circle of friends and family surrounding us!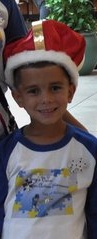 Joey Sotelo
Meet Joey Sotelo, future king of fundraising, and leader of the winning team at a recent event to benefit children who, like Joey, are on the autism spectrum. The Jules Burt Foundation High Heel Hike™ was held May 14 at Westshore Plaza in Tampa, and benefitted both the Center for Autism and Related Disabilities at USF (CARD-USF) and the Easter Seals Florida. Funds donated to CARD-USF will provide educational events and activities that target the families of children being served and professionals in their 14 county region.
"CARD-USF appreciates the support of great organizations, such as the Jules Burt Foundation, that have made a commitment to the autism community through their donation, knowing that the money raised here, stays here," said Dr. Karen A. Berkman, Executive Director.
Jules Burt, America's Pop Art "Diva" and Plant City resident, organizes High Heel Hike™ events throughout cities in Florida to raise awareness for Autism and other charities. Divas, real queens, and even dudes of all ages, shapes and shoe size are encouraged to participate, organize teams, and try for the chance to win "Queen", "Teen Queen," "Princess," or in Joey's case, "King. "
"Today wasn't about one person getting a crown or winning," said Joey's mom, Tiffany Sotelo. "It was about us all winning and working together to spread awareness, share our stories and work as a team." (See side bar.)
Cyndi Edwards, WFLA TV's Daytime Co-host served as special emcee, while Jane Rullier, USF Grad and Miss United States 2011, joined Miss Tampa USA 2012, Collins Medlin, Miss Hillsborough County Teen USA 2012 Ericka Wardzinski, and Miss Tampa Teen USA 2011 Rachel Jardine to serve as special hosts.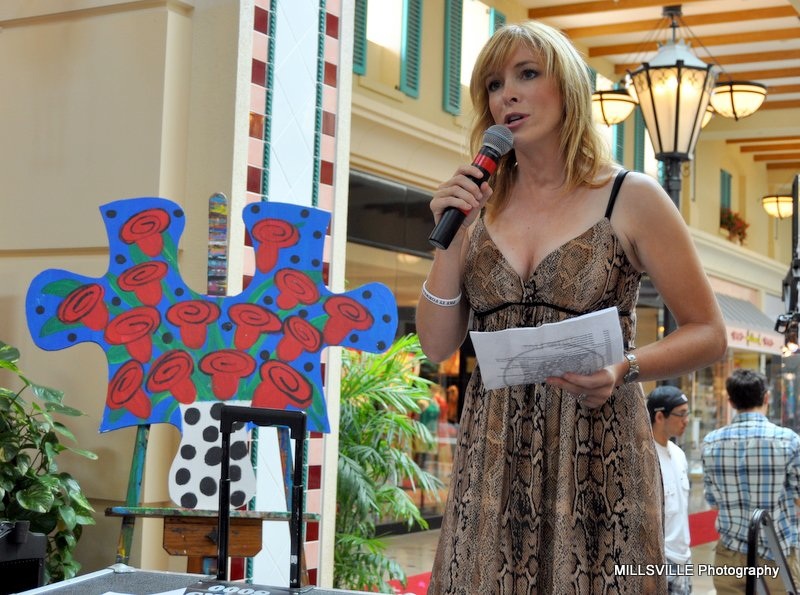 Cyndi Edwards, WFLA TV's Daytime Co-host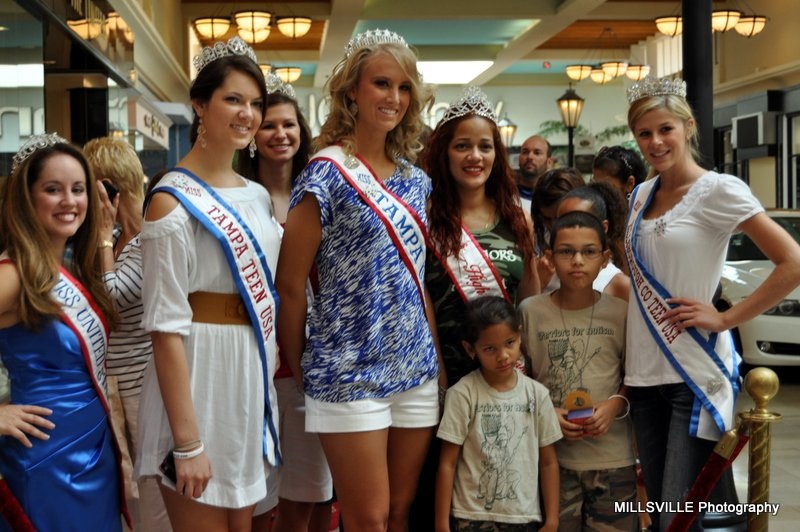 Queens and walkers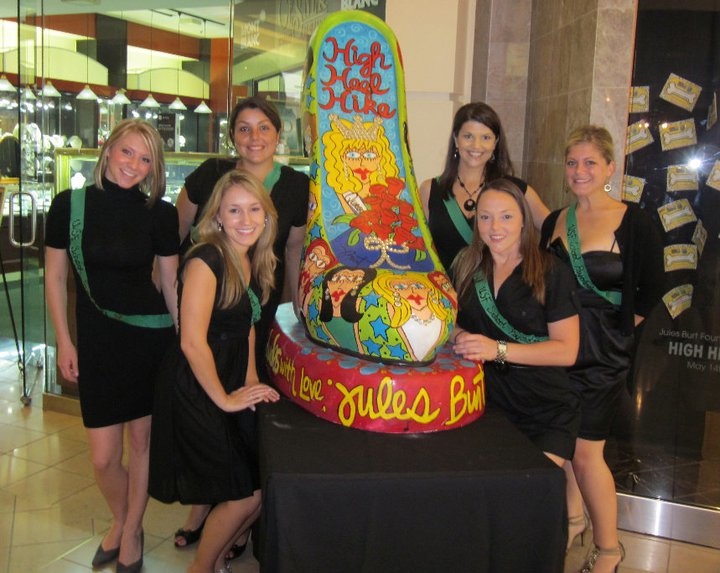 USF Psychology graduate students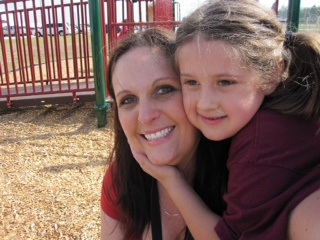 Teacher Pam J Reeves(Patton) with student Izzi.
Photos courtesy of Millsville Photography
USF was also represented by a team of Psychology graduate students. Angela Mann from USF School Psychology program shared her thoughts: "We were so grateful for the opportunity to support CARD, whose services in the community are invaluable. As future school psychologists, our aim is to advocate for kids on the spectrum and all kids with unique learning needs. The High Heel Hike was a fun way to do it!"
Teachers from Collins Elementary in Riverview FL joined the walk to benefit CARD-USF in honor of one of their own students on the autism spectrum.
"CARD is one of the groups that assisted me as a teacher during the year," said Collins kindergarten teacher Pam J Reeves (Patton). "For as challenging as many of the days are, I also find myself uniquely rewarded by having Izzi in my class. She is a bright, loving, enthusiastic little girl. I have learned so much just knowing her."
CARD serves individuals of any age with:
Autism Spectrum Disorders (ASD) — Autistic Disorder, Pervasive Developmental Disorder Not Otherwise Specified (PDD-NOS), Rett's Disorder, Asperger's Disorder, and Childhood Disintegrative Disorder
Related Disabilities — deaf-blind (hearing and vision impaired), hearing impaired or vision impaired with other disabling conditions
Family members, friends and professionals
Referrals are accepted from parents, legal guardians, medical professionals, schools and community agencies. Consent to obtain and review records will be necessary.
In addition to CARD's trainings, direct assistance, technical assistance and project development, CARD-USF is a resource both to families and professionals locally, and also around the world through their website. To view CARD-USF products and visual supports, view this brochure (pdf).