Nearly 700 Attend 21st RTC Conference on Children's Mental Health
Perspectives were shared by national leaders including Dr. Gary M. Blau, Chief of the Child, Adolescent and Family Branch of the Center for Mental Health Services, Darcy Gruttadaro, J.D: Director of the Child & Adolescent Action Center at the National Alliance for Mental Illness, and Dr. Robert Friedman, director of the Research and Training Center for Children's Mental Health in Tampa.

For two decades, the Research and Training Center for Children's Mental Health has hosted a research conference to facilitate the exchange of ideas for improving service systems for children with serious emotional and behavioral disturbances and their families. The 21st conference, held February 24-27, 2008, drew nearly 700 participants who elevated the discussion to identify specific strategies for creating comprehensive, integrated services systems that are matched to the context of the communities they serve.
On Monday, Feb. 25, the conference opened with introductions from Dr. Terry Cline, Administrator of the Substance Abuse and Mental Health Services Administration. With extensive experience in overseeing health and human services at the state level, Dr. Cline leads the $3.3 billion agency responsible for improving the nation's substance abuse prevention, addictions treatment, and mental health service delivery systems. Throughout his career, Dr. Cline has championed the principle that mental health and freedom from substance abuse are fundamental to overall health and well-being and that mental and substance use disorders should be treated with the same urgency as any other health condition. During his opening remarks, Dr. Cline stressed the importance of strengthening partnerships with primary care physicians to ensure behavioral health screenings are taking place in primary care settings. "We are the messengers of hope for our country," Cline said to the room of researchers, policy makers, parents and advocates. "We are the architects of improved systems, and I look forward to the day when mental illness and substance abuse are treated at the forefront like other health issues."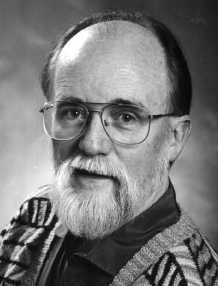 Monday's Gwen Iding Brogden Distinguished Lecturer was Michael Quinn Patton, a leader in evaluation, strategic planning, policy analysis, and management consulting. Patton is author of five evaluation books – one has been used by over 300 universities. His most recent book, Getting to Maybe: How the World Is Changed, focuses on complexity theory and systems thinking as frameworks for evaluation (a special book purchase and signing has been arranged for the conference). He is the only recipient of both the Alva and Gunner Myrdal Award from the Evaluation Research Society for "outstanding contributions to evaluation use and practice" and the Paul F. Lazarsfeld Award for lifetime contributions to evaluation theory from the American Evaluation Association. He was also awarded with the 2001 Lester F. Ward Award for Outstanding Contributions to Applied Sociology. Patton shared real-life examples of social change and presented a new way of thinking about making change in communities through understanding the complex relationships between discrete elements.

On Tuesday, Feb. 26, the discussion intensified as six leading experts dove into the topic of effective care for all children with mental health challenges and their families in accordance with system of care values and principles. Experts shared their perspectives on what is needed to better serve children with serious mental health challenges and their families.
Perspectives were be provided from:
| | |
| --- | --- |
| Eric Bruns PhD: Psychologist and Assistant Professor at the Department of Psychiatry and Behavioral Sciences, University of Washington Medical School. As a leading researcher and conceptualizer about wraparound care, he works on developing and evaluating processes for delivering community-based services and supports for families with children with complex mental health needs. | |
| Barbara Burns, PhD: Professor of Medical Psychology in the Department of Psychiatry and Behavioral Sciences at Duke University School of Medicine. She is a distinguished services researcher with a strong background in evidence-based practices and mental health policy. Aside from being a professor, Dr. Burns is also the Director of the Services Effectiveness Research Program and is currently conducting research on the dissemination of effective clinical interventions for youth with severe emotional disorders. | |
| Charles Glisson, PhD: Distinguished University Professor, Director and Founder of the Children's Mental Health Services Research Center at the University of Tennessee. For 20 years, he has been conducting and publishing nationally recognized research on children at risk and the organizations which serve them. He has written numerous articles in major social work, mental health, and organizational research journals, and has made presentations throughout the country on the organizational context of social and mental health services. | |
| Darcy Gruttadaro, J.D: Director of the Child & Adolescent Action Center at the National Alliance for Mental Illness (NAMI. Darcy focuses her study on building effective partnerships and driving the debate in reforming the children's mental health system. She is also a member and advisor to numerous children's health care task forces and agencies including the American Academy of Pediatrics (AAP) Mental Health Task Force and the Treatment of Adolescent Suicide Attempters Study (TASA) at the National Institute of Mental Health (NIMH). | |
| Scott W. Henggeler PhD: Professor of psychiatry and behavioral sciences and director of the Family Services Research Center at the Medical University of South Carolina. As a developer of Multi-Systemic Therapy, his social policy interests include the development and validation of innovative methods of mental health services for disadvantaged children and their families, as well as efforts for redistributing mental health resources to services that are clinically effective and cost-effective and preserve family integrity. | |
| Janice L. Cooper, PhD: Director, Child Health and Mental Health, National Center for Children in Poverty (NCCP), a division of the Mailman School of Public Health at Columbia University. Dr. Janice L. Cooper's research has focused on quality of care for children and youth with attention-deficit/hyperactivity disorder (ADHD), cultural and linguistic competence and mental health financing. | |
Regularly updated information on the conference is available at http://rtckids.fmhi.usf.edu/rtcconference/. Registration will open mid-December.