RMHC Participates in Annual USF Health Interprofessional Education Day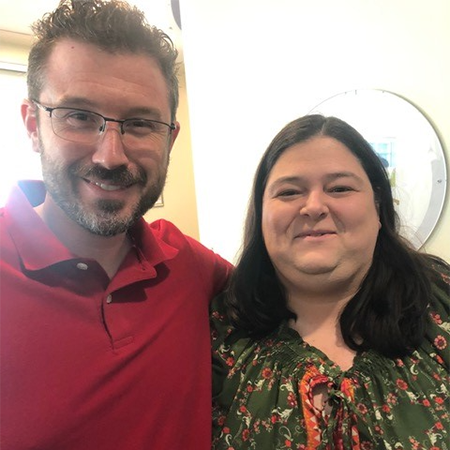 USF Health sponsored the Annual USF Health Interprofessional Education Day (IPE) on November 13. The 2019 IPE Day focused on addressing the Opioid Crisis in the Tampa Bay Community through an interprofessional lens. The morning was open to the public and included Tampa Mayor Jane Castor as the keynote speaker and a panel discussion of experts across the health profession. The afternoon breakout session was an invite-only event and was a competition across disciplines to come up with solving the opioid crisis from a medical systems perspective.
The RMHC program had two facilitators in the afternoon and one student, Alex Kawliche, who ultimately was a finalist in the competition. Dr. Jillian Heilman, visiting instructor for the Rehabilitation and Mental Health Counseling Program and Dr. Vicky Buckles, Director of the Addictions and Substance Abuse Certificates in RMHC, represented CBCS as facilitators during the afternoon session.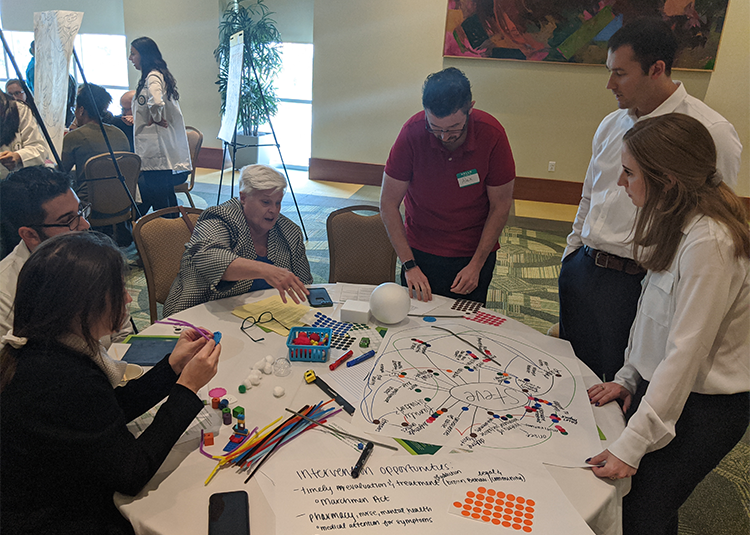 "As a facilitator it was exciting to see the students from various backgrounds share their perspective of the issue and then combine those strategies into a workable treatment approach as a team," said Dr. Heilman. "It is my hope experiences like this prepares USF grads to work with and for their communities to address the relevant challenges they face."
RMHC student Alex Kawliche shared, "My favorite part of IPE Day was participating in the after lunch breakout sessions. The lectures in the morning were exceptional and included speakers with diverse backgrounds, including the Mayor of Tampa, a substance abuse counselor, a parent of a child that passed from an overdose, a judge, a professor for the College of Pharmacy, and many other. Breaking up into small groups to critically think about and attempt to address the opioid crisis was the most rewarding part of the event for me. For over six years, I have worked with individuals suffering from addiction at a local treatment center, Turning Point of Tampa. I have experienced the opioid crisis up close and personally."
At IPE Day, during the breakout sessions, Alex represented the RMHC program and worked on a team that included students from the following graduate programs: pharmacy, physical therapy, nursing, sports medicine, social work, and pre-med.
"I think it is important to note that because of our diverse backgrounds as a group, we were able to add to the conversation in a way that would not happen if we isolated to your respective peer groups. I walked away from the event seeing that specialized training is vital for developing skilled professionals. I also understand more than ever that interprofessional dialogue is needed to address the many problems that we face in our communities that don't have a clear solution," added Alex.
Graduate Program Participants:
College of Behavioral & Community Sciences

Rehabilitation and Mental Health Counseling
Social Work

College of Nursing
College of Pharmacy
College of Public Health
College of Medicine (Programs):

MD Program
PA Program
Physical Therapy Program
Athletic Training Program
(Photos above: Top: RMHC student Alex Kawliche (left) with RMHC Instructor Dr. Vicky Buckles. Bottom: RMHC student Alex Kawlichef participating in a group session.)