CARD Conference Celebrates 25 Years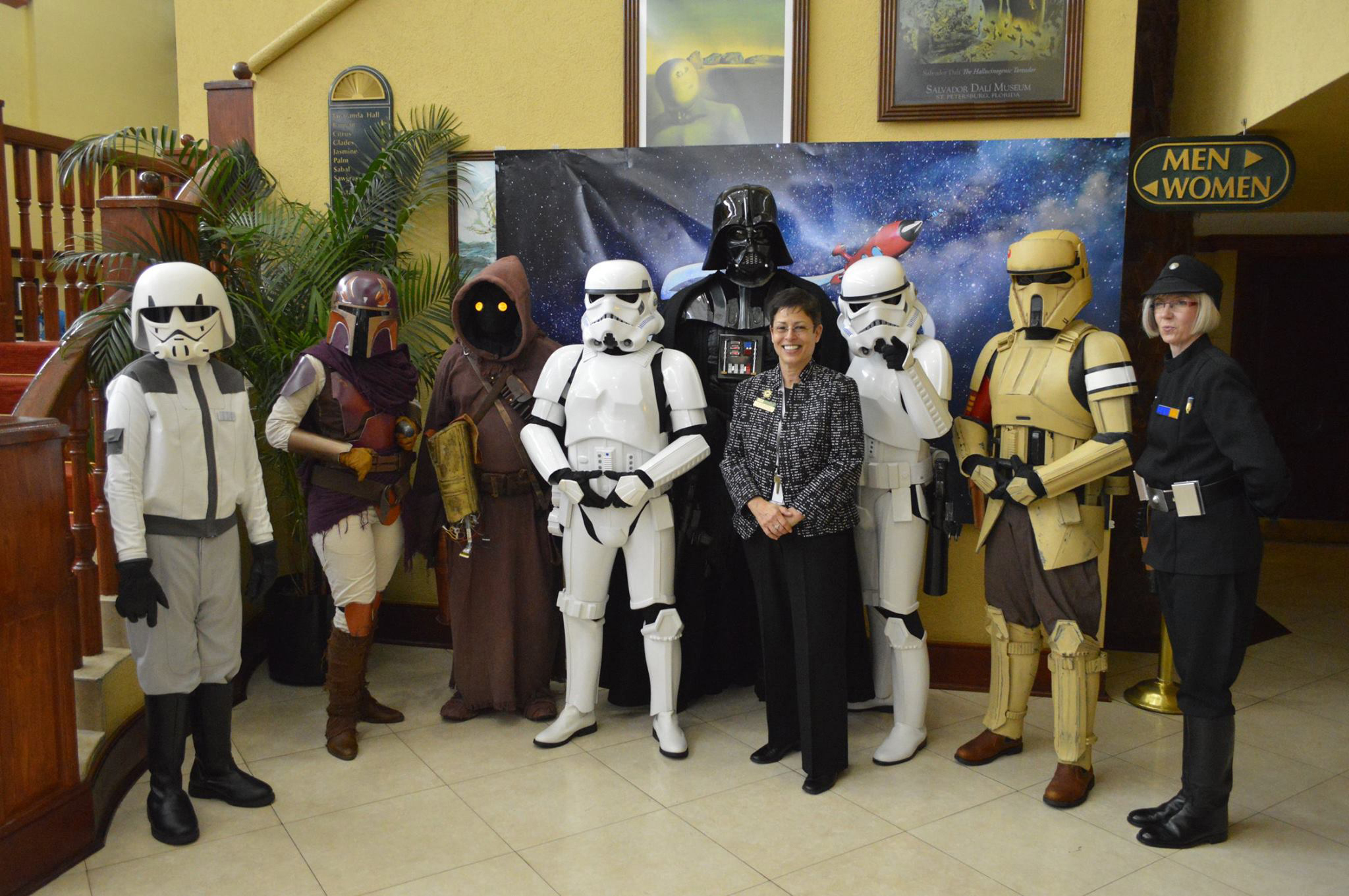 The statewide network of CARD (Center for Autism & Related Disabilities) centers held their 25th Annual Statewide Conference January 13-14 on St. Pete Beach. The CARD Conference provides access to evidence based information that promotes best practices in education, early intervention and quality community based life-styles for individuals with autism, deaf-blindness, and related disabilities. Nearly 800 participants were able to choose from a variety of speakers and activities, including a Pre-Conference Day for Educators, hosted by PEPSA. This years' theme, "Next 25 Years: The New Frontier," was based on the Star Wars series, complete with visits from the series characters.
CARD is the largest state-wide model program for autism supports in the United States, and is now being replicated in other states across the nation. CARD services are designed to build on the capacities of state and local resources, not to duplicate or replace them. All funds generated through events sponsored by CARD are used to enhance or develop needed supports and services for individuals living in the state of Florida.
The CARD Centers, funded by the Florida Legislature through the Florida Department of Education, have been providing services and supports at no charge to individuals and their families for 25 years in Florida. A constituency board comprised of family members representing persons with autism and related disabilities meets regularly with each Center's staff to provide guidance on policies, priorities and activities.
"This is an amazing milestone and our achievements across Florida have been significant," said Dr. Karen Berkman, CARD-USF Executive Director. "We are currently serving over 50,000 people statewide and we know this is a fraction of the number of families impacted by autism spectrum disorders."
(Photo Top: CARD-USF Executive Director Dr. Karen Berkman with Star Wars characters. Photo Bottom: Representatives from the 7 statewide CARD centers.)