Dr. Liz Perkins Elected Vice President of the American Association on Intellectual and Developmental Disabilities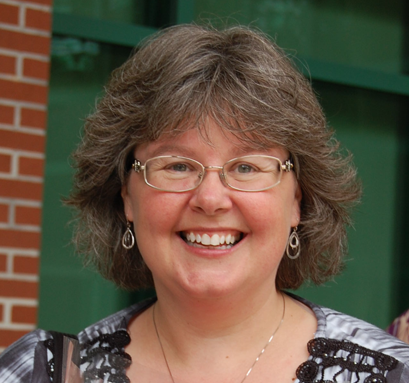 Congratulations to Dr. Liz Perkins, who has been elected by the membership of the American Association on Intellectual and Developmental Disabilities (AAIDD) to the Board of Directors. Her term of four years will run from July 1, 2016 to June 30, 2020. Over this term, she will serve one year each as Vice President, President-Elect, President, and Past President. This follows the completion of her current four year term as an elected member-at-large on AAIDD's board.
Dr. Perkins previously served four years as President of AAIDD's Gerontology Division. In 2014, she was awarded Fellow status, a pre-requisite for eligibility to run for Vice (and thus future) President. Candidates are nominated, then vetted and reviewed by AAIDD's Nominations and Elections Committee, who approve a final selection of candidates for the election.

"I am truly delighted to be chosen by my fellow members of AAIDD to undertake these new roles, and thrilled to be able to continue with my service with such an exemplary organization," said Dr. Perkins. "When I first came to the USA, I recognized the need to link and network with other professionals in the disability field and AAIDD quickly became my professional home. I have benefited from some amazing opportunities to work with luminaries in the field, and I look forward to enthusiastically embracing my new leadership responsibilities." Dr. Perkins will serve as the 142nd President of AAIDD during 2018 – 2019.
AAIDD has been providing worldwide leadership in the field of intellectual and developmental disabilities since 1876. It is the oldest and largest interdisciplinary organization, with 5000 members in the USA and in 55 countries worldwide. As one of the most prestigious and respected organizations, AAIDD's powerful community of leaders work together to promote progressive policies, sound research, effective practices and universal human rights for people with intellectual and developmental disabilities. View announcement or visit www.aaidd.org for more information.